Dr Jorge Belardi (Argentina) receives the first Stent – Save a Life! Gold Medal during the SSL Virtual Forum 2020
Dr Jorge Belardi became the first recipient of the Stent – Save a Life! Gold Medal awarded by the global initiative's chairman during the SSL Virtual Forum on July 3rd 2020.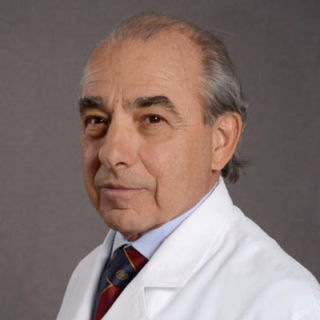 The introduction of the virtual edition of the Stent – Save a Life! Forum 2020 was the opportunity for Christoph K Naber, chairman of the global initiative, to award the first Stent – Save a Life! Gold Medal to Dr Jorge Belardi, Regional Champion for the Latin America region, in recognition of his great engagement with SSL in this part of the globe.
The Stent – Save a Life! Executive Board recently decided to honour some representatives of the member countries for their continued investment and dedication with the SSL community aiming at improving access to the lifesaving indication of percutaneous coronary intervention for patients suffering from acute myocardial infarction.
Dr Jorge Belardi, director of the division of cardiology at the Instituto Cardiovascular of Buenos Aires, is the first SSL representative to be granted the award. He has been a long-standing member of the global cardiology community and the pioneer of the SSL initiative in the Latin America region. Thanks to his unconditional and valuable support, the programme has developed well and is now fully active in 3 countries – Argentina, Mexico and Uruguay – whilst more interested countries are candidates to join.
Dr Belardi accepted the award humbly and gratefully commenting "I always felt the European Society of Cardiology, PCR and Stent – Save a Life! (SSL) with a great international compromise, generosity and willingness to help the standard of care. Particularly for SSL with a very practical approach to accommodate different needs in a very diverse world."
As this year's exceptional circumstances resulting from the Covid crisis didn't make possible to personally award the SSL prize to Dr Belardi, we hope we will have the opportunity to officially recognise and thank him in person during the next SSL Annual Forum in 2021.
To learn more about Dr Belardi, please click here