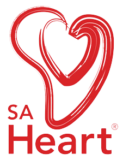 SA Heart® aims to promote and develop the life sciences pertaining to the cardiovascular system in health and disease in South Africa, while promoting good fellowship among those involved in the treatment of patients with cardiovascular disease or with research interests involving the cardiovascular system.
International guidelines emphasize early appropriate treatment for ST-elevation Myocardial Infarction (STEMI) where "Time is Muscle". In alignment with the Stent for Life initiative, of which South Africa is now an affiliated country, the SA Heart Association (SAHA) and the South African Society of Cardiovascular Intervention (SASCI) seek to improve the management of acute coronary syndrome (ACS) patients in South Africa, saving lives, and more importantly, ensuring a better outcome for all STEMI cases and less of a cardiovascular disease (CVD) burden to society as a whole.
With the guidance of SSL Europe, SSL South Africa proposes to improve the management of STEMI cases in accordance with the defined objectives and through the implementing of action plans.
We would like to express our sincere appreciation to SSL Europe and The European Association of Percutaneous Cardiovascular Interventions for their support and guidance. Contributions and support from other SSL countries and from our industry partners and friends are gracefully acknowledged.
PO Box 3213
Matieland
7602, South Africa
Tel: +27 21-889 6129
www.saheart.org
Recruitment of cardiologists in regions across South-Africa
to organise education meetings for HCP on the management of STEMI, ACS and other chest pain syndromes across all provinces;
to drive the educational project, to develop regional networks and solutions; and
to contribute towards registries for measurement and monitoring of the impact of education initiatives and other strategic interventions.
Collaboration with countries with similar needs to learn from them and share our experiences with them.
Establishment of a network amongst STEMI care providers (public and private), central and local government, medical insurance companies and private sector funders;
Deployment of central and regional public awareness programs and establishment of institutional / other patient education strategies with the aid of other existing organisations (Heart and Stroke Foundation).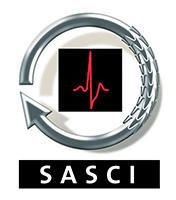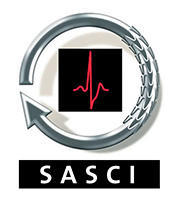 SASCI is a non-profit registered section 21 company which was formed in 2003 with 109 Full Members and 71 Associate members. The society principle objective is to further CPD accredited education in interventional cardiology.
Physical address:
113 Herbert Baker Street, Groenkloof, Pretoria – South Africa
Postal address:
PO Box 26716, Monument Park 0151 – South Africa
Tel: +2783 458 5954
sasci@sasci.co.za