Uruguayan Society of Cardiology (Sociedad Uruguaya de Cardiologia)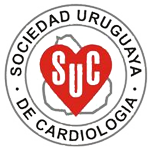 Founded in 1948 as an Association of Uruguayan Physicians – however, it was not before 1964 that the title of Cardiologist was started to be granted by the School of Medicine – the Uruguayan Society of Cardiology aims at deepening and promoting the studies of scientific problems arisen from cardiovascular diseases.
Held for the first time in Punta del Este in 1966, the Uruguayan Meeting of Cardiology has been a yearly event since 1997.
Fifteen scientific councils work within the Society that also publishes the Uruguayan Journal of Cardiology (Revista Uruguaya de Cardiologia) 3 times per year.
Sociedad Uruguaya de Cardiologia
Garibaldi 2593
11600 Montevideo – Uruguay
Tel: +598 2 487 25 65
www.suc.org.uy
suc@adinet.com.uy