Meet our LATAM Regional Champions: Jorge Belardi and Jorge Mayol
Consult the biographies of the Latin and South America Regional Champions: Dr. J. Belardi and Dr. J. Mayol to find out what their professional background is and other major contributions in interventional cardiology and STEMI patient management.
Jorge Belardi (Argentina)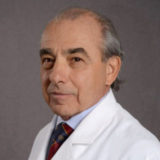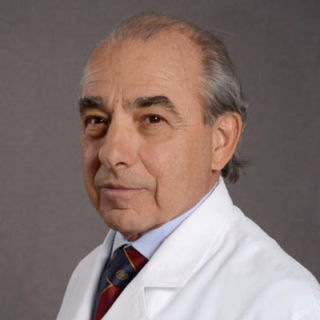 Dr. Jorge Belardi is a Cardiologist and Interventional Cardiologist in Argentina. Having trained at Cleveland Clinic Foundation (Cleveland, USA), Dr. Belardi is currently Director of the Division of Cardiology at Instituto Cardiovascular de Buenos Aires as well as Head of Cardiovascular Department at Sanatorio Anchorena, Buenos Aires.
He was also Director of the Interventional Cardiology Sector at Instituto Cardiovascular de Buenos Aires from 1995 to 2012.
Dr. Belardi is an active member of various scientific societies (SOLACI, ESC, ACC, SAC, …), having held the positions of President of SOLACI in 1999-2000 and SAC (the local Argentine Society of Cardiology) in 2013. From 2015 to 2018, he has acted as Country Champion for the Stent-Save a Life! global initiative in Argentina and continues since to promote access to guideline complying therapy and lifesaving indication of pPCI for AMI patients under his Regional Champion responsibilities for Latin and South America.
Investigator in many renown protocols and multi-centric trials on cardiovascular diseases and cardiac devices (ASSURE, FREEDOM, TAXUS to only quote a few), Dr. Belardi is the prolific author and co-author of many abstracts, articles and book chapters published in national and international journals (JACC, EuroIntervention, Catheterization and Cardiovascular Interventions, The Lancet, …).
He received a few awards, notably the "Best Abstract" at SOLACI 2013 ("Long-term functional status of patients with severe aortic stenosis undergoing TAVI"), the Cossio Award for his manuscript on the "Effect of Argentine beef consumption on clinic parameters of healthy population" – presented at the XXXIV Argentine Congress of Cardiology in 2007 – and the First National Award to Sciences and Medical Arts granted to the book "Cardiology 2000" in 2004.
More recently, in September 2016, Dr. Belardi was granted the Distinguished Personality of the Medical Sciences award by the City of Buenos Aires.
Jorge Mayol (Urugay)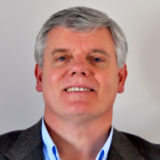 Dr. Jorge Mayol, MD, is currently a Consultant Cardiologist and the Co-Director of Cardiac Catheterization Laboratory at the Centro Cardiológico Americano in Montevideo, Uruguay.
He graduated from the UDELAR, University of Montevideo-Uruguay in 1987 and received his overseas training in Interventional Cardiology at UAB in Birmingham, Alabama, USA in 1991.
In Sanatorio Americano, he leads the TAVI and Structural Heart Program having performed the first TAVI case in Uruguay in 2010. In the last years, he worked with the Uruguayan Society of Cardiology and the Ministry of Health to establish the National Primary Reperfusion and PCI Program in Uruguay.
He has been the Director of the Regional Conferences of SOLACI (Latin American Society of Interventional Cardiology) since 2015, developing educational activities throughout the continent.
His special interests include Interventional Cardiology (Coronary and Structural Heart Interventions) and AMI/ACS management. He was recently appointed co-Regional Champion of LATAM for the Stent–Save a Life! global initiative with the objective to promote access to primary PCI for STEMI patients in Latin America.