Iran and Latvia further expand the Stent – Save a Life! community in Asia and Europe
At the onset of the New Year, the Stent – Save a Life! (SSL) global initiative is delighted to wish a warm welcome to Iran and Latvia as new active members of the SSL community.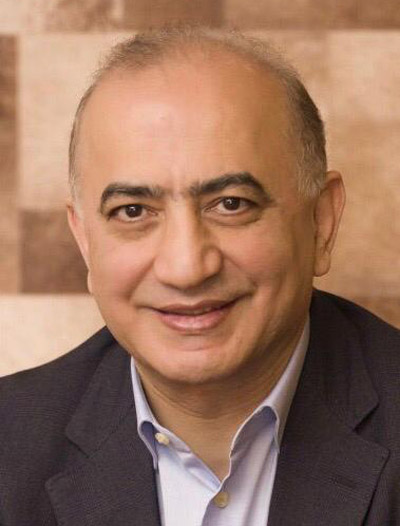 In the Islamic Republic of Iran, Country Champion Prof Seifollah Abdi will lead the implementation of the country's three-year plan assisted by Dr Babak Geraiely, Iran SSL Project Manager, and fully supported by the Iranian Cardiovascular Society and the Ministry of Health and Medical Education.
A highly qualified interventional cardiologist in his country, Seifollah Abdi is Full Professor of Cardiology and Interventional Cardiology in Rajaei Cardiovascular, Medical and Research Centre at Iran University of Medical Sciences (Terhan). Furthermore, he has held, among many others, the notable positions of member of Board of Directors and Vice-President of Iran Society of Interventional Cardiology (ISOIC) since 2008, member of Iran Heart Association and Chairman of Interventional Committee of Iranian joint congress of Cardiology since 2004.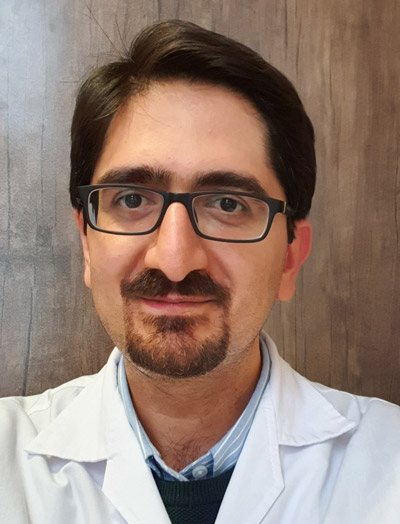 Assistant Professor of Cardiology since 2011, Babak Geraiely has trained in Cardiology at Imam Khomeini Hospital (Tehran) and obtained his fellowship of Interventional Cardiology from the Tehran Heart Centre in 2014. Holder of multiple honours and awards – such as 1st rank in national cardiology board examination (2011) and "Best Teacher Award" of Tehran University of Medical Sciences (2016) – Babak Geraiely is also involved in numerous medical teaching and executive activities.
In his other important role as Chair of the Primary PCI Committee in the Iran Ministry of Health, Seifollah Abdi has led, for the last few years, the activities of the cohesive and comprehensive national plan devised in September 2015 when myocardial infarction was identified as the most prevalent cause of death in Iran despite the country's acceptable status in terms of cath labs and interventional cardiologists.
Although remarkable progress has been made so far – enrolment of 49 hospitals with 24/7 service, recording of more than 40,000 pPCIs in the data registry and institution of telecardiology encompassing capabilities to interpret ECGs round the clock and advise on patient transfer to the nearest 24/7 hospital as well as 600 ambulances equipped around the country – the journey ahead will be long and arduous as still 59% of STEMI patients do not receive reperfusion and the geographical coverage of pPCIs is far from ideal, which forces most patients to self-transfer to the 24/7 hospital.
Additionally, despite having a primary PCI registry, the lack of a reliable myocardial infarction registry precludes from determining the percentage of patients having undergone primary PCI.
By joining Stent – Save a Life!, Iran is hopeful it will benefit from the other SSL members' expertise, enhance the quality and coverage of the primary PCI services in the country, and satisfactorily address the existing shortcomings.
In the Republic of Latvia, Country Champion Prof Andrejs Erglis and Project Manager Iveta Bajare will stand for the Stent – Save a Life! organisation and benefit from the full endorsement of the Latvian Society of Cardiology (LSC).
Chief of the Latvian Centre of Cardiology at Pauls Stradins Clinical University Hospital in Riga, Andrejs Erglis is also Professor of Medicine of the Faculty of Medicine and Director of the Institute of Cardiology and Regenerative Medicine at the University of Latvia. Fellow of both the American College of Cardiology and the European Society of Cardiology, Andrejs Erglis has been holding the position of President of the Latvian Society of Cardiology since 2005 and is also Vice-President of the Latvian Academy of Sciences.
Graduated with a PhD and a couple of Master's degrees in Social Sciences (Public Health and Communication Science), Project Manager Iveta Bajare is Scientific Assistant at the Institute of Cardiology and Regenerative Medicine and has been working on heart health promotion and epidemiology projects with the Latvian Society of Cardiology and University of Latvia for 15 years.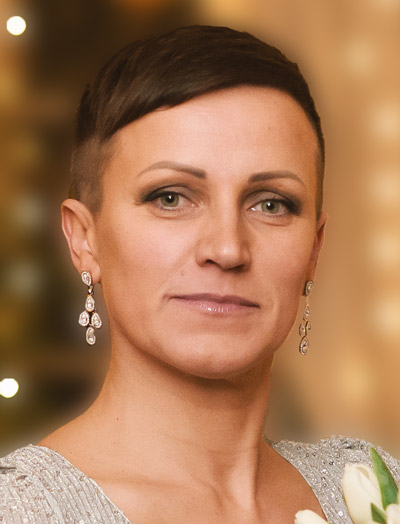 Since the launch of the on-going ACS registry in 2001, the revascularisation strategy has markedly improved in Latvia resulting in an increased number of patients treated with the PCI method (78%) and therefore a reduction of the number of thrombolysis and non-revascularised patients (9% and 13% respectively). The development and implementation of a hospitalisation algorithm for STEMI patients, based on an improved use of the guideline complying therapy, greatly contributed to this outcome.
The Latvian Society of Cardiology is also very active in the public education field with various information campaigns on cardiovascular health prevention activities and the development in cooperation with patient associations – mainly the leading heart and cardiovascular patient organisation "ParSirdi.lv" (transl. ForHeart.lv) – of informative patient materials encompassing the reasons for atherosclerosis development, angiography and angioplasty procedures, stent description, preparation for the procedure and recommendations to follow afterwards.
Building on the reliable cooperation developed with the European Society of Cardiology over many years, and closely collaborating with both the Centre for Disease Prevention and Control and the Ministry of Health to improve cardiovascular health and treatment, Latvia's motivation to join the Stent – Save a Life! global initiative is to strengthen its activities with more ideas to raise the bar and take its goal, that is to improve patient health and quality of life by significantly reducing myocardial infarction, even further.
We sincerely welcome Prof Seifollah Abdi, Dr Babak Gerayeli, Prof Andrejs Erglis and Iveta Bajare in the Stent – Save a Life! community, wishing them great success and accomplishments in improving STEMI patient care in Iran and Latvia respectively, and we will aim to provide them with all assistance and know-how to efficiently implement their plan.