Gabor G. Toth, joins as Stent – Save a Life! Ambassador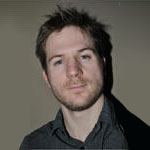 Gabor G. Toth, Chairman of EAPCI New Initiatives for Young Interventionalists Committee, shares his thoughts with the SSL Community: interview by Isabelle Tran.
I. Tran: Gabor, you have been nominated as SSL Ambassador – can you tell us more about your role in such a position?
G. Toth: Well, as SSL is further reaching out to a more global community, outside of European borders, the core team needs to expand as well, to organize and coordinate new projects, represent the SSL global initiative during international conferences and other medical events, as well as provide all the necessary support to the active member countries, implementing their three-year plan.
I. Tran: Could you introduce yourself to the SSL Community?
G. Toth: I studied and started my career in Hungary and am working now as staff member, interventional cardiologist in the University Heart Center, in Graz, Austria. Before joining the team in Graz, I was working as an interventional cardiology fellow in the Cardiovascular Center of Aalst, in Belgium.
I. Tran: What is your vision for SSL in the future?
G. Toth: The SFL initiative has shown already its potential on the European level, during the past eight years of existence. I am convinced that the SSL organisation will achieve the same success, this time, at global scale and, ultimately, the initiative will result in "stents saving many lives".
I. Tran: What would you like to help accomplish? What message would you like to share?
G. Toth: Stent – Save a Life! is not just a nice project, it is also a significant amount of workload for all involved; huge, but rewarding work, since it is clearly measurable in terms of improved patient outcomes, with established, better, more efficient pPCI networks, around the world, to care optimally for patients in a timely manner. I am proud to be part of this initiative and of this team, and really hope that my efforts will be a valuable contribution to the overall program.